MAO sponsors, supports, partners, and/or participates in Manitoba community events and activities throughout the year.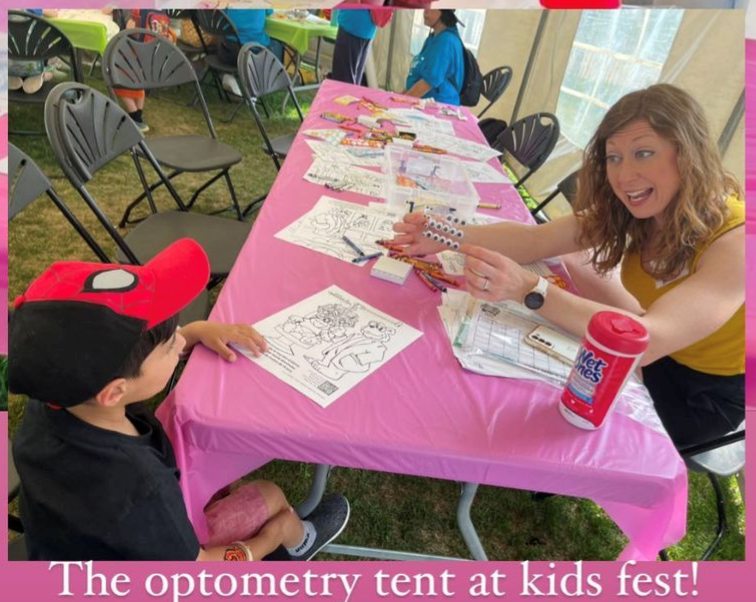 Kidsfest
The Winnipeg International Children's Festival (KidsFest) will be presenting family programming as Kidsfest from June 8 – 11, 2023. The Winnipeg International Children's Festival is a charitable, non-profit, community-based organization. Manitoba Optometrists volunteer their time to participate in this great community event to help promote children's eye exams and awareness about early intervention because many children's vision issues go unrecognized for years. Kids don't know what NORMAL vision is. Manitoba Optometrists are here to help.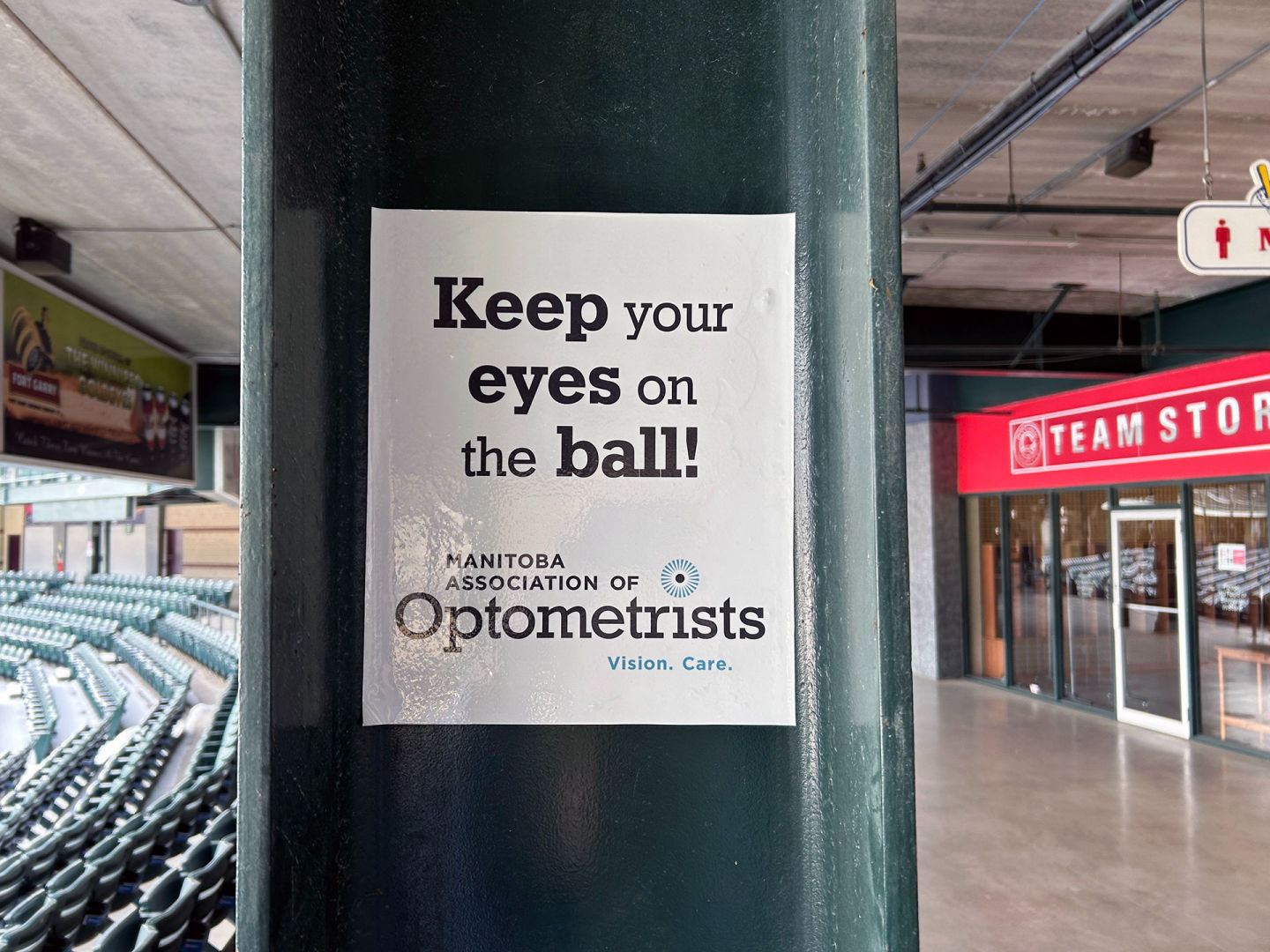 Winnipeg Goldeyes Baseball
Watching the game is eye-catching! MAO is a proud sponsor of the Winnipeg Goldeyes baseball team. Regular Comprehensive Eye exams can help detect disease and disorders. Early detection can lessen damage and prevent blindness. At games throughout the season, visitors are encouraged to "Keep your eyes on the ball" to encourage regular eye health exams with a Manitoba Optometrist.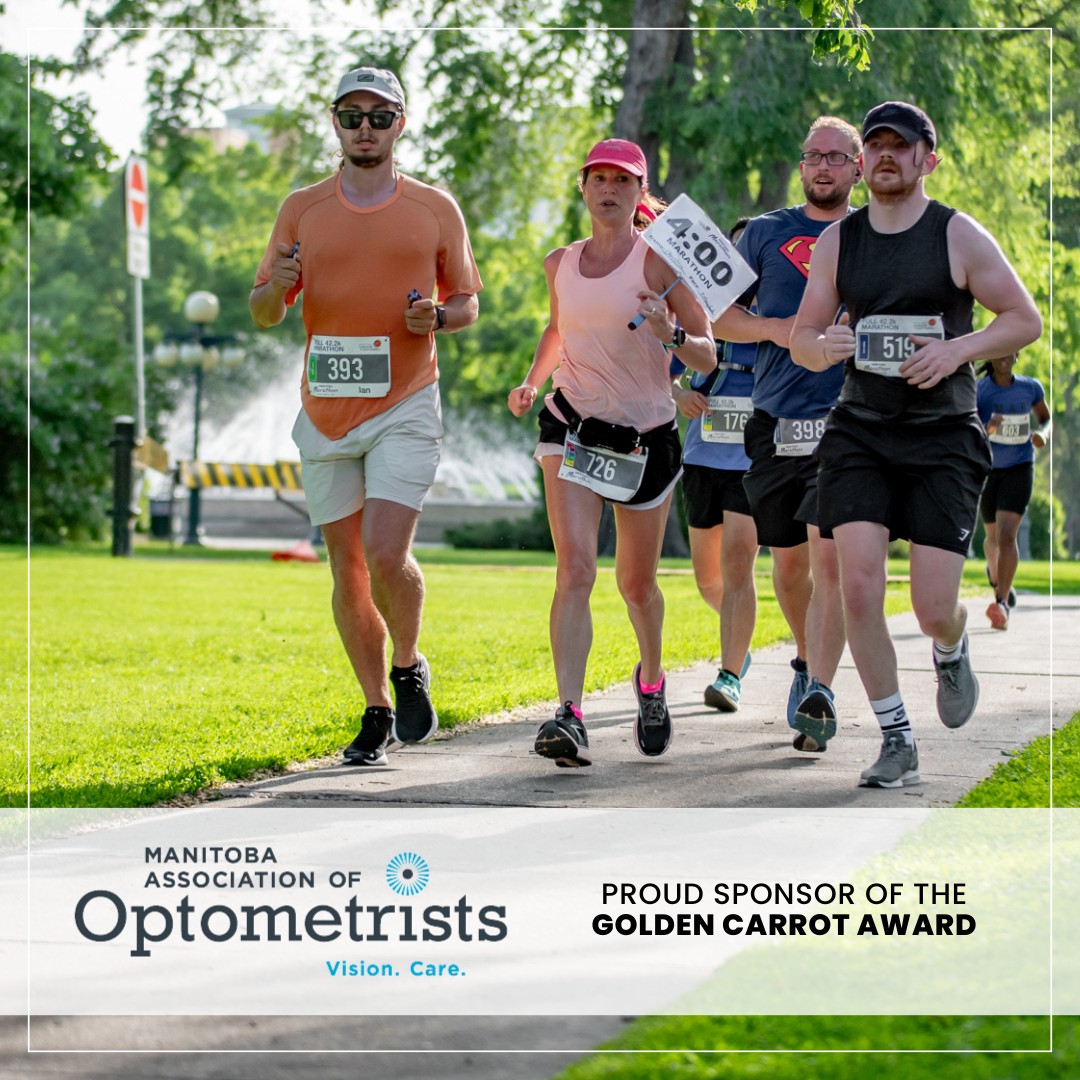 Manitoba Marathon
Each year MAO sponsors the Manitoba Marathon Golden Carrot Award. MAO members Nadine Shelton and Carme Recksiedler were on site at the 2022 Hot Chocolate Hustle Event at Fort Whyte to present the pace bunny t-shirts for the Manitoba Marathon 2022. Studies have shown that regular exercise may reduce your risk of cataracts, glaucoma, type 2 diabetes and even age-related macular degeneration.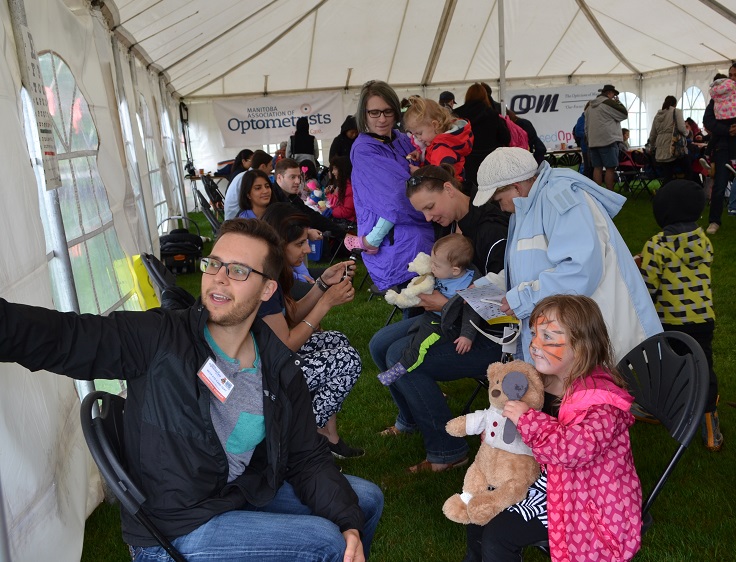 Teddy Bears' Picnic
Bear Eye Care Tent co-sponsored with the Opticians of Manitoba
In May each year, MAO participates in the Teddy Bears' Picnic with a crew of about 25 volunteer optometrists and optometric students doing "eye exams" on stuffed animals in the Bear Eye Care Tent. Almost all stuffed animals need vision correction, which is provided in the form of pipe cleaner animal glasses crafted by the opticians. It's a great opportunity to educate parents about children's vision, Manitoba Health coverage, and the importance of eye exams for kids.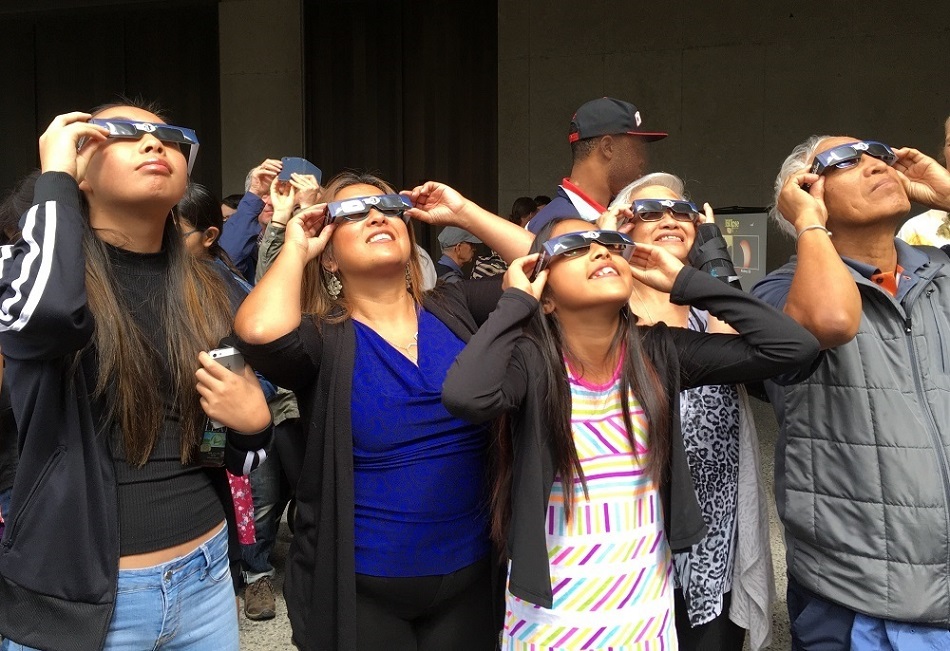 2017 Solar Eclipse
Manitoba Museum Sponsorship
On August 21, a solar eclipse occured in the sky above North America. Manitoba experienced a 70% solar eclipse and in the United states, some areas experienced a total eclipse, which is extremely rare.
MAO sponsored eclipse events at the Planetarium/Manitoba Museum, and partnered with the Manitoba Museum to provide MAO-branded eclipse shades. 5,000 pairs of MAO-branded eclipse shades were distributed among Manitoba optometrists to be given to patients with an MAO handout about the eclipse and eye safety. The shades were also sold at the Museum Shop for $3 each. Our PR Committee took advantage of eclipse coverage media opportunities.
It was a great opportunity to promote eye health and safety. Eclipse shades were in high demand and the MAO office was overwhelmed with callers, evidence that our message reached Manitobans! Although the 21st ended up being a cloudy day in Southern Manitoba, there was enough of a break in the clouds during the period of maximum eclipse that we had a chance to get a good look at the 70% eclipsed sun. Pictured at right: Dr. Irene Mestito-Dao and family viewing the eclipse at the Manitoba Museum event.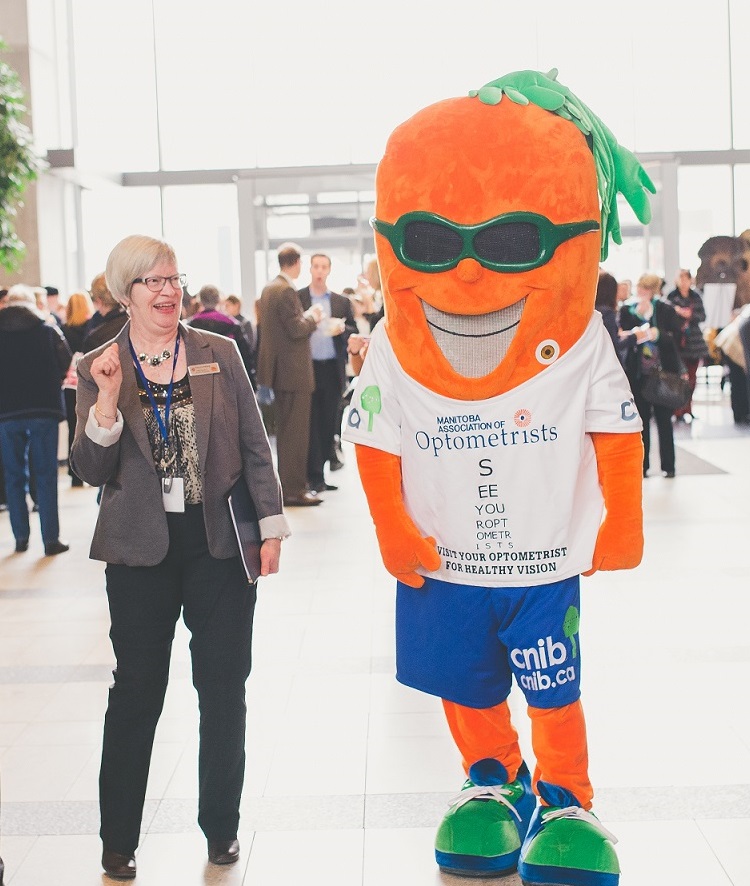 Stone Soup
MAO participated in the Child Nutrition Council of Manitoba's Stone Soup event for several years. Stone Soup is an annual fundraiser where different organizations sponsor their own soup created by a local chef. A variety of interesting soups are created for attendees to sample at lunch. There are soup judges and a People's Choice award. MAO's soup offering typically features eye health supporting nutrients and is accompanied by a handout about nutrition and eye health. Stone Soup supports Manitoba child nutrition programs. Pictured at right: Stone Soup organizer Norma Alberg with the MAO/CNIB mascot, I. C. Clearly, at Stone Soup 2015.